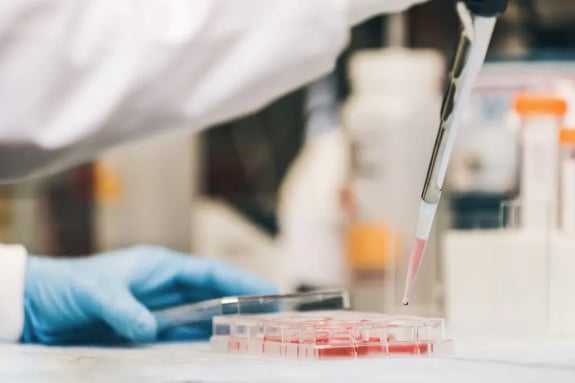 ABOUT OBAGI MEDICAL PRODUCTS
Experience the power of Obagi Medical Products
With over 30 years of clinically proven results, Obagi continue to design transformational products that promote skin health and build on their legacy of science and innovation.
Obagi Is For All Skin Types
SKINCLUSION
THE OBAGI PORTFOLIO
The Obagi portfolio is a range of products and systems that focus on conditions, including;
Hyperpigmentation
Acne
Uneven Skin Tone & Texture
Premature Ageing
Fine Lines & Wrinkles
Sun Damage
Young Skin
This is not the complete list but it will provide an idea of the breadth of the range offered by Obagi.
OBAGI FOR ALL SKIN TYPES
Whenever Obagi produces one of their products from inception to production, they always consider the various skin types. Obagi does not believe in a one-size fits all approach when it comes to skincare.
Whether you have a Fitzpatrick I, or VI, or anyone in-between, there is an Obagi for you.
DO YOU KNOW YOUR FITZPATRICK SKIN TYPE?
If you don't know your Obagi Skin Type and would like to learn more and which types of products are best for your skincare routine, book a consultation with one of our Obagi Skincare Experts.
LEARN MORE ABOUT OBAGI
Learn more about the history, efficacy and science of Obagi Medical.
The History of Obagi
Obagi Medical was created in the 1980's upon this clear message:
You and your skin are more than the decisions of the past, they are the windows into your future.
Obagi's core philosophy when creating products is they wants patients to unlock their skin's full potential. As a company they do not promote unrealistic skincare expectations and targets. They want to promote the message to customers that they have vast reservoirs of untapped natural beauty beneath their skin. All they need to do is consistently use the most appropriate skincare products for them and their skin type and they will get the results.
Since Dr Zein Obagi created the company in California in 1988, Obagi has stuck to its original message to customers that it can be the basis for their most confident and brave future.
The company is recognized worldwide as a speciality pharmaceutical skincare producer. The team within Obagi has a large network of skincare experts to help guide produce the best skincare products in the world.
Obagi: Research, Development and Testing
Skincare at Obagi is not about fixing or preventing, it is focused on taking a person's existing skin condition and allowing it to maximise its full potential.
Having met several representatives from Obagi, we know how dedicated they are to developing and producing clinical standard products.
Mayer Monroe and Obagi are natural partners because we both believe deeply in innovation. There is always a better way of doing or producing something, we just haven't found it (yet)!
Obagi's philosophy is meticulous attention to detail when producing products. This level of attention and obsession translates into world-class skincare products that create phenomenal results.
See for yourself on the results page.
30 Years of Obagi
For over thirty years Obagi Medical has researched, tested, and created some of the world's best and most effective skincare products. The researchers at Obagi continue to push the boundaries of what is possible for skincare products. The pipeline of products coming to market for customers increases all the time. It's an exciting time to start using Obagi skincare products.
To learn even more about Obagi, book a consultation with one of our Obagi Experts:
Want to learn more?
Book an appointment today to learn about how Obagi medical products can help your skicnare journey.